If kitchen remodeling is necessary to get the home you love, trust Cutting Edge Construction to deliver high-end results. From the micro to the macro, we're focused on getting every aspect of your design just right.
Kitchen remodeling can range from minor, such as installing new countertops, to major, such as replacing cabinets and creating a new layout. No matter the extent of your project, we can handle it and deliver the beautiful, jaw-dropping kitchen you're looking for.
Kitchen Upgrades Add Beauty and Function to Your Bountiful Home
Upgrading from laminate to natural stone countertops is a transformative change. Changing out light fixtures, plumbing fixtures and painting the walls with a fresh, inviting color — all these improvements add spark.
But at Cutting Edge Construction, we're about more than just looks. We're about function. Most of the time, the underlying reason you need kitchen remodeling is because your kitchen just doesn't work for you the way it is. From moving the sink to adding counter space, our goal is to improve not just the look, but also the function. That's the definite key to making your new design last. Having the right kitchen contractor ensures your kitchen is everything you want and need!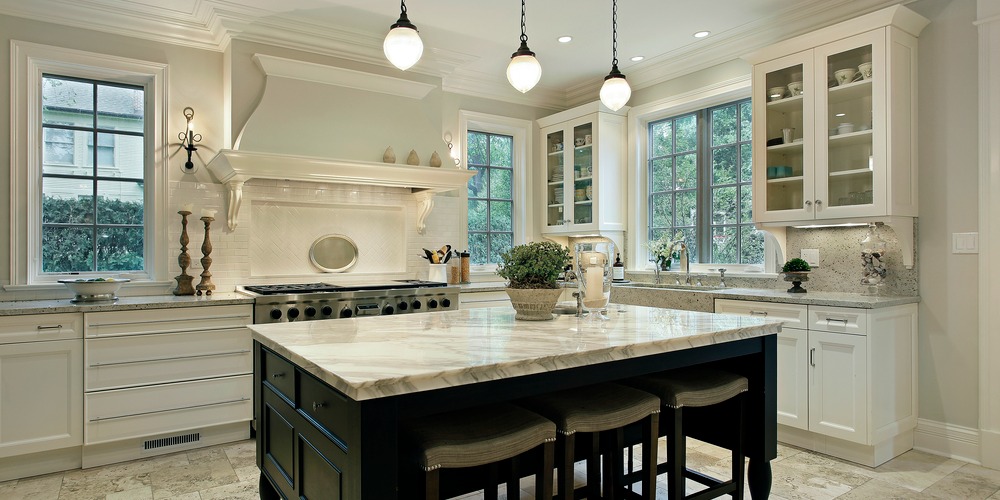 When Your Current Kitchen Design Falls Short Call A Trusted Kitchen Contractor
The first step in the process is to examine how the design isn't meeting your needs. What is it about your kitchen that bugs you most? Of course, if your kitchen was last updated in the 1970s, we probably know the answer already.
You get to use us as your resource for redesign. Can you knock down a wall? We'll let you know. Is it possible to move your oven across the room? We'll give you an accurate quote. Together, we create a vision for what your remodeled kitchen could look like, then we start the work.
Our Utah Kitchen Remodel Work Speaks for Itself
While "construction" is in our name, "craftsmanship" is our game. As craftsmen, we view what we do as more than just building — we're creating. We strive for perfection in every design, ensuring all the minute details are just the way you want them. You'll see pride for our work and our legacy in every completed project.
Go Beyond Basic in Kitchen Remodeling
A kitchen can be so much more than a kitchen. It can make a design statement and bring warmth to the most-used room in your home. It can brighten up your day when you switch on the lights and make your next gathering easier to manage. Contact Cutting Edge Construction, and get all the benefits of a well-designed, upgraded, finished kitchen remodeling project.