The big empty basement where you store your seasonal decorations can be where you create the extra living space you need. Cutting Edge Construction specializes in basement finishing projects that turn your unused lowest level into a functional area for your family. Not only does this add to your home value, it makes your day-to-day life easier and more enjoyable!
Finish Your Bountiful Basement & Maximize Your Square Footage
If the biggest challenge in your home is finding enough space for friends, children, pets or out-of-town guests, you're probably thinking about expansion. But before you build out, consider your subterranean level. Your basement is a gold mine of square footage, just waiting to be turned into a usable space that can serve a variety of purposes.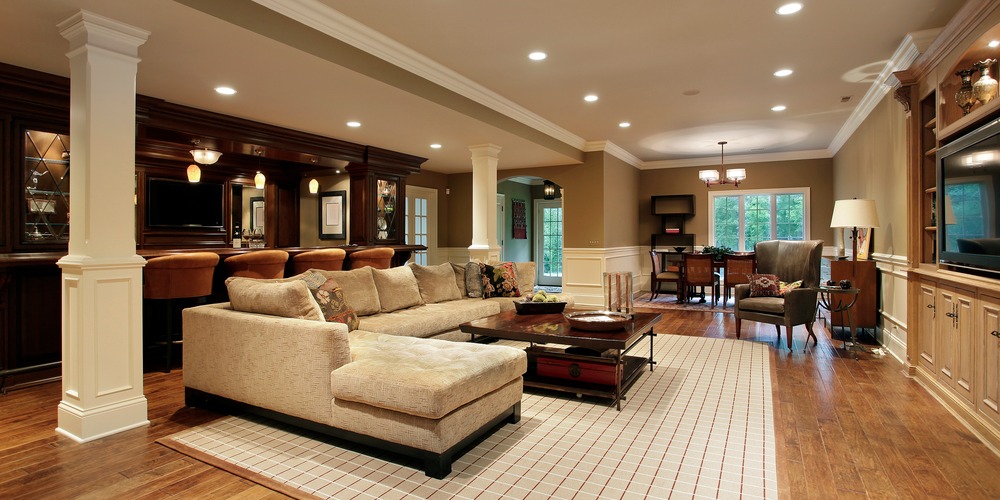 Basement Finishing Options
From an in-law suite to a man cave, the possibilities for your basement rooms are endless. What if you surprised your spouse with a home theater? What if you created a fun playroom for the kids? You can build a home gym, a wet bar and more.
What to Expect During the Basement Finishing Process
Basement finishing is an involved project, and the amount of work it will take to turn your basement into living space depends on its current state. That's why we first start with an in-depth inspection to get your ideas and see your vision. What is your goal in renovating your basement? Also, what is your budget?
We will give you a clear, itemized quote for the project and communicate with you fully at every stage of the building process. We are committed to giving each client the hands-on, attentive service they deserve.
We Deliver on Our Promises
Damp and dingy can quickly become beyond beautiful! Cutting Edge Construction sets out reasonable timelines and our crew sticks to them. We also respect your budget and maximize your investment to deliver a finished product that exceeds your expectations. That's our goal with every project we take on.
Utah: Let's Get Started on Your Basement Remodel!
At Cutting Edge Construction, we'll take a close look at your basement during our consultation, share our ideas and give you an accurate quote. All it takes is a call. Contact us today and let's start talking about what you want to see in your basement finishing project. We can help you create useable, beautiful space in your lower level.